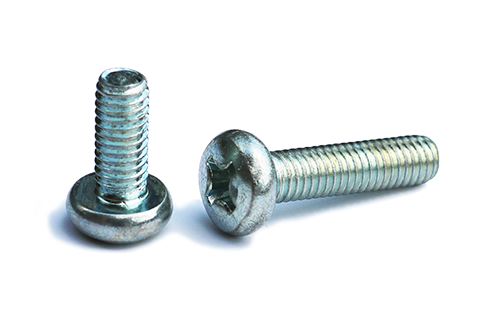 Screw metric DIN 7985 with round head
The DIN 7985 hemispherical head screw ensures a secure connection of parts. It is used in assembly with nuts, washers and as an independent fastener for parts that already have threaded threads.
We produce DIN 7985 screws in the following dimensions:
Screw M3 DIN 7985: 8-40mm
Screw M4 DIN 7985: 8-40mm
Screw M5 DIN 7985: 10-80mm
Screw M6 DIN 7985: 10-80mm
Screw M8 DIN 7985: 10-50mm

GOST analogues: GOST 17473-80
Materials:Steel 4.8. Galvanized zinc
Areas of use:
The DIN 7985 screw is used for the assembly of household goods, various parts and structures in mechanical engineering, instrumentation and electrical engineering, together with washers and nuts of the appropriate sizes.