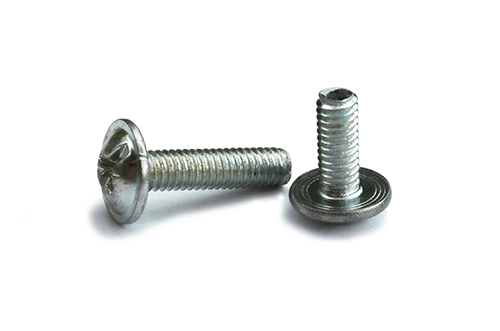 Screw metric furniture DIN 967 with a press washer and a semicircular head
The DIN 967 press washer screw with metric thread and pan head has a universal slot that fits both slotted and crosshead screwdrivers. The press washer prevents deformation during the process of joining two parts.
We produce DIN 967 screws in the following dimensions:
Screw M3 DIN 967: 8-40mm
Screw M4 DIN 967: 8-40mm
Screw M5 DIN 967: 10-80mm
Screw M6 DIN 967: 10-80mm
Screw M8 DIN 967: 12-40mm

GOST analogues:
GOST 11644-75
Materials:Steel:
4.8 strength class.
Galvanized galvanizedAreas of use:Screw DIN 967 is used in mechanical engineering, instrument making and furniture industry together with washers, nuts of appropriate sizes.